For training to be effective the trainers need to be able to understand the goals of the business and have the confident and knowledge to be able to relate learning to real world experiences and best practices. Trainers need to be able to adapt to the needs of the student and provide enthusiastic hands on training that enables the student to put into practise what they have learnt immediately.
Combined Knowledge prides itself on our team of trainers which include leading SharePoint, Office 365, Office and Cloud experts that speak at Global seminars and User Groups in topics from Technical and Architecture to User Adoption and Business Processes.
Our trainers not only deliver our education solutions, they are exposed to real-world environments and scenarios with years of experience in Microsoft applications, many of our trainers write and develop the content that we use throughout our course deliveries ensuring they have the ability to answer any questions and can tailor content as the need arises.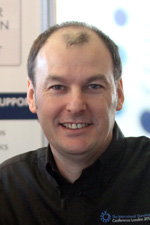 Steve Smith
Instructor and Microsoft Regional Director
Steve has been working with Microsoft Technology since DOS in the mid 80's and has been a Microsoft Certified Trainer since 1998 Training Windows NT 4, IIS 3 / 4, Exchange 5 and SQL 6.5 and involved in many Beta programs including Active Directory for Windows 2000 and Exchange 2000 as well as the SharePoint betas.
Steve started working with SharePoint in 2000 with the SharePoint 2001 beta and has been delivering teaching SharePoint classes and Education solutions ever since.Steve develops his own SharePoint and Office 365 Administrator courseware and his passion has always been to share his knowledge with others whilst specialising in Infrastructure technology for on premises, cloud and hybrid scenarios.
Steve is the Co-Founder and Organiser of the UK SharePoint User Group which was created in October 2006 http://www.suguk.org and is also the organiser for the SharePoint Evolutions Conference, The International SharePoint Conference and the European SharePoint Best Practices Conference.
Chris Casingena
Instructor
Chris (BSc), has been working with SharePoint for twelve years and had been training for nearly eight years.
Chris works as a digital solutions consultant providing public and private training as well as offering expertise in Office 365 and SharePoint rollout projects. He also works with customers to build and customise their Office 365 products.
While training and consulting, Chris authors content for our Training+ product and assists with production of the videos.  He has worked on many of our course manuals for SharePoint Online and has implemented new workshops such as the rapid upskill of Office 365 course. Additionally, Chris has also worked alongside Penelope Coventry and Olga M Londer as a technical editor for the Step by Step Microsoft SharePoint 2013 and 2016 books.
Chris lives in Leicester, UK and has an enthusiastic and entertaining approach to training.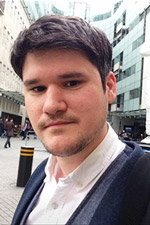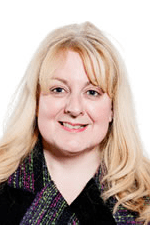 Caroline Lee
Instructor
Caroline has worked with SharePoint for over 10 years.  She was originally a traditional Web Designer but was won over by SharePoint and has spent the last decade working on numerous SharePoint intranet solutions and projects. 
She lives in Birmingham and supports West Bromwich Albion as well as Moseley Rugby Club.
Eric Shupps
Instructor, MVP
Eric Shupps is the founder and President of BinaryWave, a leading provider of enterprise software solutions for SharePoint. Eric has worked with SharePoint Products and Technologies since 2001 as a consultant, administrator, architect, developer and trainer. He is an advisory committee member of the Dallas/Ft. Worth SharePoint Community group and participating member of user groups throughout the United Kingdom. Eric has authored numerous articles on SharePoint, speaks at user group meetings and conferences around the world, and publishes a popular SharePoint blog at www.sharepointcowboy.com.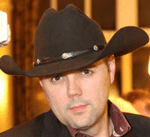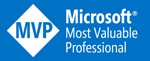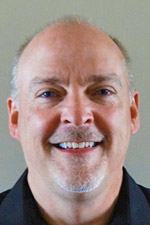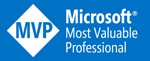 Brian Alderman
Microsoft MVP, Instructor
Brian Alderman is a Microsoft MVP, and has his Master's in Computer Information Systems. Since 1995, he has held several Microsoft certifications that currently include; MCT, MCSE for SharePoint, MCSA for Office 365, MCITP for SQL Server(R), MCSA and MCSE for Windows Server(R), and also his PMP certification. As a Senior Technical Instructor and Consultant, he has 30 years of experience in networking, SQL Server databases, SharePoint technologies, and project management. Brian's publications include Windows 2000 Professional, SQL Server 2000 Administration, SharePoint 2010 Administrator's Companion, and Microsoft SharePoint 2013 Administration Inside Out. He is an active speaker at SharePoint Industry conferences including SharePoint Saturday's, SPLive, DevIntersection, SharePoint Fest, Microsoft Ignite, and several international SharePoint conferences including London, Milan, and Madrid.
Bill Ayres
MVP SharePoint Server, MCSE: SharePoint and MCITP SharePoint Administration
Bill Ayers is a consultant developer and software architect who has been working on SharePoint since the 2003 version of the product, and is a Microsoft Certified Master and MCSM, SharePoint. He specialises in web content management and Intranet portals. He has over 20 years' experience in the software industry, and speaks regularly at international conferences and user groups. He is also a moderator on SharePoint.StackExchange.com.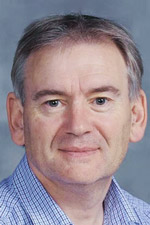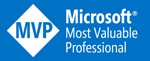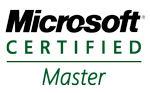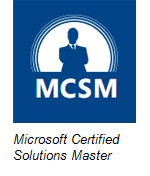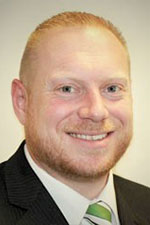 Matt Groves
Instructor
Matt is the founder and Principal Consultant at Big Sixty, a consultancy specialising in helping clients solve their collaboration, productivity and business process challenges, and to get the most from their technology investments. Matt has worked with SharePoint in various guises since 2001, delivering projects for clients, management and leadership within Microsoft Gold Partners, and virtual roles with Microsoft, he has been involved in the UK SharePoint community since 2007.
Matt's background is deeply technical but he has been far more focussed on the end-user and business aspects of Microsoft technologies for the last few years. Recognised in the industry as a leader in his field, Matt is frequently invited to speak at conferences and sit on expert panels. Matt teaches the Combined Knowledge range of SharePoint 2013/2016 and Office 365 End User driven classes along with delivery of tailored training courses. Matt has a young family and enjoys Carp Fishing, Rugby and Cycling.
Matthew McDermott
Instructor, MVP MCSE: Productivity and SharePoint and MCSA: Office 365
Matthew has specialized in Microsoft administration since 2002 and has more than 15-years of SharePoint and Office 365 (O365) training experience. His professional credentials include the coveted Microsoft Most Valuable Professional (MVP) and the Microsoft Certified Systems Engineer (MCSE) for Productivity and SharePoint. Additionally, he earned the Microsoft Certified Solutions Associate (MCSA) for Office 365. Mathew's speaks extensively at technology conferences and offers great IT Pro advice on his blog at AbleBlue. Mathew lives in Austin, Texas, where he is an accomplished cook and bartender. In his spare time Matt spends as much time with his wife as his dog will allow.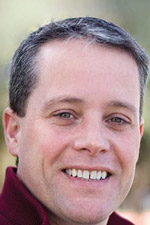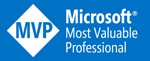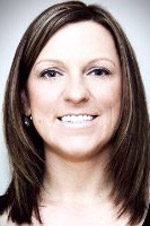 Christina Wheeler
Instructor
Christina Wheeler is a highly respected SharePoint consultant who is committed to sharing her knowledge. Christina has 10-years of training experience in SharePoint and Office 365 development, administration and branding. As a part-time Trainer for Mindsharp, Christina has a passion for enabling people to build better business solutions.
Training and implementing effective IT solutions are two different things. Christina has built solutions in hundreds of SharePoint farms and Office 365 tenants. Her consulting experience includes graphic design, Web development, and custom development who also specializes in Web Content Management and Business Intelligence platforms including Power BI. Christina brings her real-world experience to the classroom so that she can answer your questions.
Christina is a regular speaker at industry conferences in the United States and Europe. Her publications include contributions as the technical editor of "SharePoint 2007 Developer's Guide to Business Data Catalog," co-author of the "SharePoint 2010 Field Guide," and co-author of "SharePoint 2013 Inside Out." Follow her blog at http://www.sharepointwheeler.com/
Penny Coventry
MVP SharePoint Server, MCSE: SharePoint and MCITP SharePoint Administration
Penny is an author and consultant based in the U.K., with more than 30 years of industry experience. She has authored and co-authored more than 10 SharePoint-related books including; Exploring MicrosoftR SharePointR 2013: New Features and Functions, MicrosoftR SharePointR 2013 Inside Out, MicrosoftR SharePointR 2013 Step by Step and MicrosoftR SharePointR Designer 2010 Step by Step.
Penny has spoken at a number of conferences around the world including; TechEd North America, SharePoint Conferences in United States, Canada, Australia, New Zealand, Sweden and the UK and at SharePoint Saturdays. She is also a keen supporter of the UK SharePoint user group community. Penny has worked with SharePoint since 2001, and when she's not writing, she works as the Product Specialist for Lightning Tools and a trainer at Combined Knowledge.